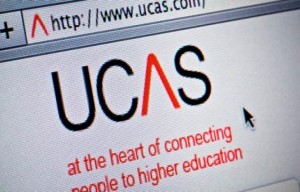 The procedure for a UK University application becomes more understandable if you know the basic information. Because there are over a hundred British institutions in England, Scotland and Wales which accept students with different criteria, entry requirements are likely to vary. The most important requierement is to have any acceptable English Certificate for studies (e.g. IELTS). For undergraduate candidates, UK Universities take into account the high school degree and the score of nationwide university exams. For postgraduate students, UK Universities take into account the grades of their first degree. In case an undergraduate candidate doesn't have very good High School scores or any acceptable Certificate of English language (e.g. TOEFL, IELTS) he or she must pass the GCE A-level exam type or complete the necessary Foundation Course (Foundation Programme).
UK University Application – UCAS
In case you meet the conditions mentioned above, in order to apply to a British University, you must complete the appropriate online application form via UCAS. That is, to be admitted to any British University, you must complete the appropriate UCAS UK University application.
Apart from their electronic application, candidates have to send some additional documents (e.g. degrees) to each University. These documents need to be translated into English by an official translator. In addition, every candidate should make a Personal Statement which is like a CV (750 words) where the reasons for following the particular course should be stated. Typically, each candidate also needs to provide two letters of reference.
For most candidates, the application procedure is tedious and time-consuming. Anglia Foundation can guide you and to support you during this whole process. We can also work out the necessary application forms on your behalf. As a result, your chances of being admitted are increased. This way you avoid to be engaged with complex and lengthy procedures. We can responsibly undertake to bring about the processing of your application and all necessary procedures, such as translations, help in composing the Personal Statement, etc. We can also achieve your registration in the 1st year of the University you have chosen. This service is called Direct Apply and you may have it as a stand-alone service, although it is included in the basic service package of Anglia Foundation.
Our clients speak about us
Since 1989, we have successfully completed several hundred UCAS applications for our students. Some of our clients ase so pleased with our services that they agreed to give their full contact details (name, phone, email, etc.). In case you are interested in a UK University application don't waste valuable time. Contact us directly.