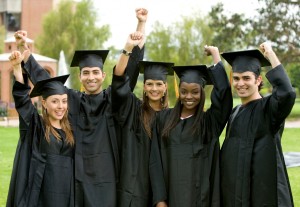 Getting a scholarship in England is an additional way of financing your studies. Scholarships for UK Universities may also be called bursaries or studentships or special aids. Most of these scholarships are for postgraduate students. That is they are awarded to postgraduate students aiming to a Master's degree (MSc, MPhil) or a Doctorate (PhD). The amounts provided by scholarships or fellowships and their corresponding conditions may vary. Some companies or organizations in cooperation with British Universities offer special scholarships that are called mentoring scholarships. Such a scholarship is granted only in case the graduate decides to work for 1 year after completing the studies. A mentoring scholarship has an extra advantage since an opportunity for work with satisfactory earnings is given.
Obviously it is not easy for a student to obtain any type of scholarship. When applying for a scholarship, the candidate should convince that he or she deserves this scholarship. However, because Anglia Foundation has great experience in the field, we can explore all the available scholarship options and inform you. We can process the application forms on your behalf with relatively good chances of success.
Scholarship by the University of Warwick
The University of Warwick, offers 50 scholarships to implement postgraduate Master courses in England that will begin in October 2015. More than 500,000 pounds sterling will be awarded to students from Europe, Latin America, Turkey or Syria in the object of their choice. More specifically:
15 candidates will have 50% discount on their tuition fees
15 more candidates will have 35% discount on their tuition fees
20 candidates will have 20% discount on their tuition fees
Those who are interested can apply until May 20, 2015 using the official University website here. The results will be announced during the second week of June 2015.
Candidates should have an excellent academic background (equivalent to the British First Class Honours Degree).
More Scholarships
Global Chevening scholarships of the UK government can cover the full cost of study and are offered in over 110 countries. The deadline to apply for this scholarship is usually until 15 November. Please check the Chevening website for more information.
Finally, you can find information about scholarships in European Union by clicking here and choosing "Fellowship Programmes".