Studying in UK is a unique experience worth experiencing. There are numerous reasons to choose British Universities in England, Scotland or Wales for your education. Anglia Foundation can help candidate undergraduate students to find a place a University in UK easily and comfortably. We can also guide postgraduate students (aiming for a Master's or a Doctorate degree) to choose the appropriate course.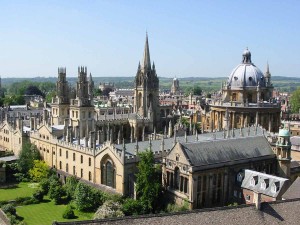 Our school can put the foundation for a remarkable career and a bright future in general. We offer the opportunity for online English courses which is the most economical way to be prepared for the IELTS exam and studying in UK. Our comprehensive services are fully supported online through our website and technologies like Skype, TeamViewer and GoToMyPC. Our offices are always available to guide candidate students.
There are numerous reasons to choose British Universities in England, Scotland or Wales for studying. Anglia Foundation can assist the undergraduate candidates (Bachelors degree) and the postgraduate students (Masters or Ph.D.) to enter UK Universities without difficulties or complications.
Studying in UK and living in England, Scotland or Wales is a pleasant experience that can offer you a lot. Student life in England is filled with interesting cultural and social activities, sports and entertainment. Prices and student costs are lower compared to other European countries. This fact, coupled with the short duration of studies (only three years for undergraduate studies) makes studying in UK an excellent option. Watch the video below to get an idea of ​​the reasons that make studying in UK Universities an exceptional opportunity.
Studying in UK – Tuition Fees
Universities in England charge EU undergraduate students annual tuition fees of 8,000 pounds sterling (£) or more (as appropriate). Universities in Scotland do not charge any tuition fees at all. In Scotland or Wales the cost of living is generally lower; as a result some Universities in Wales and Scotland are very popular. In case you decide to become a client of Anglia Foundation, you will not need to worry about your tuition fees or other study expenses. We have very effective ways to finance your studies.
Please contact directly with us. You will be informed of all the details about studying in UK.